Skip Navigation
Website Accessibility
Safe Sewing is Happy Sewing!
Safe Sewing is Happy Sewing!
Dear valued customer,
During this difficult time we want to let you know that sewing is making a huge positive impact on our communities all across the globe! And HUSQVARNA® VIKING® is here to help. Between now and April 13th, all machine purchases from your local dealer can be shipped directly to you! To further assist our communities we wanted to make it possible for you to purchase a machine with minimal effort. Join the rest of the globe in making an impact through your talent and creativity. Contact a store near you to place an order today!
We can't wait to sew with you,
- Your HUSQVARNA® VIKING® Sewing Family
During this time of uncertainty, it can be therapeutic to keep busy and participate in activities that contribute to the greater good. As many of you know, COVID-19 has created an extreme shortage of medical masks. Although homemade masks may not provide the same level of protection as the N95 medical masks, many hospitals and medical groups have called on their local communities to join them in sewing homemade masks and mask covers. We encourage you to contact your local hospitals to coordinate supply efforts.


This is the first picture Indiana Quilt Depot has received of one of our mask kits. She hasn't got her tucks in It yet but a great job for A ten year old.....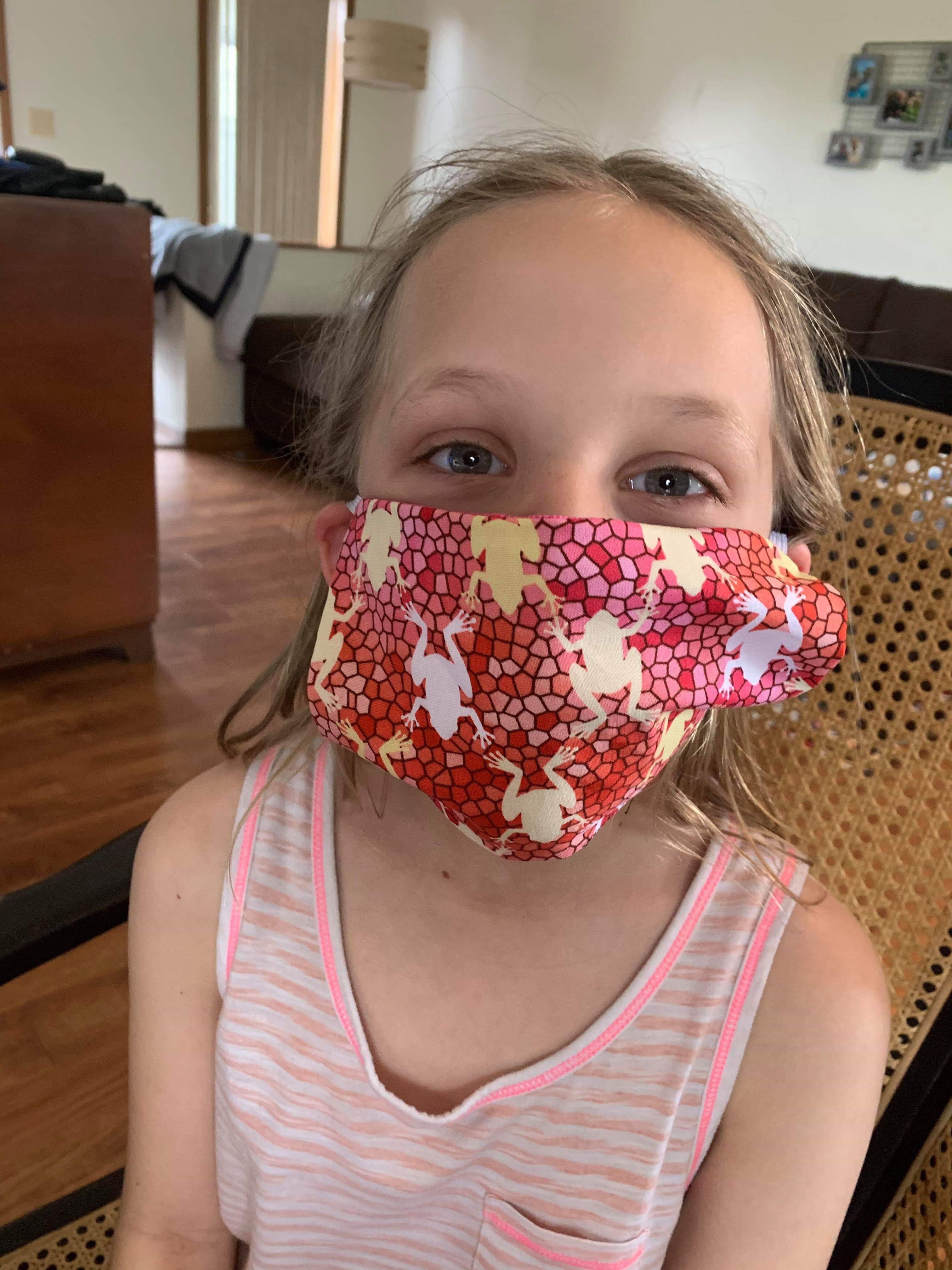 Check out the below hospital recommended templates and video tutorials of the best DIY masks:
Create Masks for Healthcare Workers
Hospital Highlight: Phoebe Putney Memorial Hospital
For those of you that feel inspired to create masks to help our overwhelmed community of healthcare workers, we wanted to share these additional resources for creating mask covers that prolong the use of medical N95 masks, which our healthcare community is in shortage of. See how you can contribute to Phoebe Putney Memorial Hospital below!
"We are overwhelmed with the outpouring support we have received regarding making homemade face masks. Individuals and organizations across the country and the world have reached out to us to not only help sew masks, but to inquire about the pattern so they can duplicate in their community. Here is a PRINTABLE version of our mask instructions, pattern and some pictures of the process. We hope this will help healthcare professionals everywhere stay safe and healthy so they can keep caring for patients..."
Anyone who wants to mail masks to Phoebe Putney Memorial Hospital should send them to:
Phoebe Putney Memorial Hospital
c/o Supply Chain
1108 North Monroe St.
Albany, GA 3170