This is a new line from Exclusively Quilters that become available in the middle of November 2016.

These 11 (unfortunately two (2) colors of the one print were not produced) prints are all 100% Cotton with a high thread count.
there are SIX (6) different patterns in this collection ONE (1) being a panel. Of the prints, three (3) are in multiple colors.
Exclusively Quilters always does a free pattern or two to display their lines. Here are their examples....
The first is from Lucy A. Fazely and a wonderful pattern for a little boy.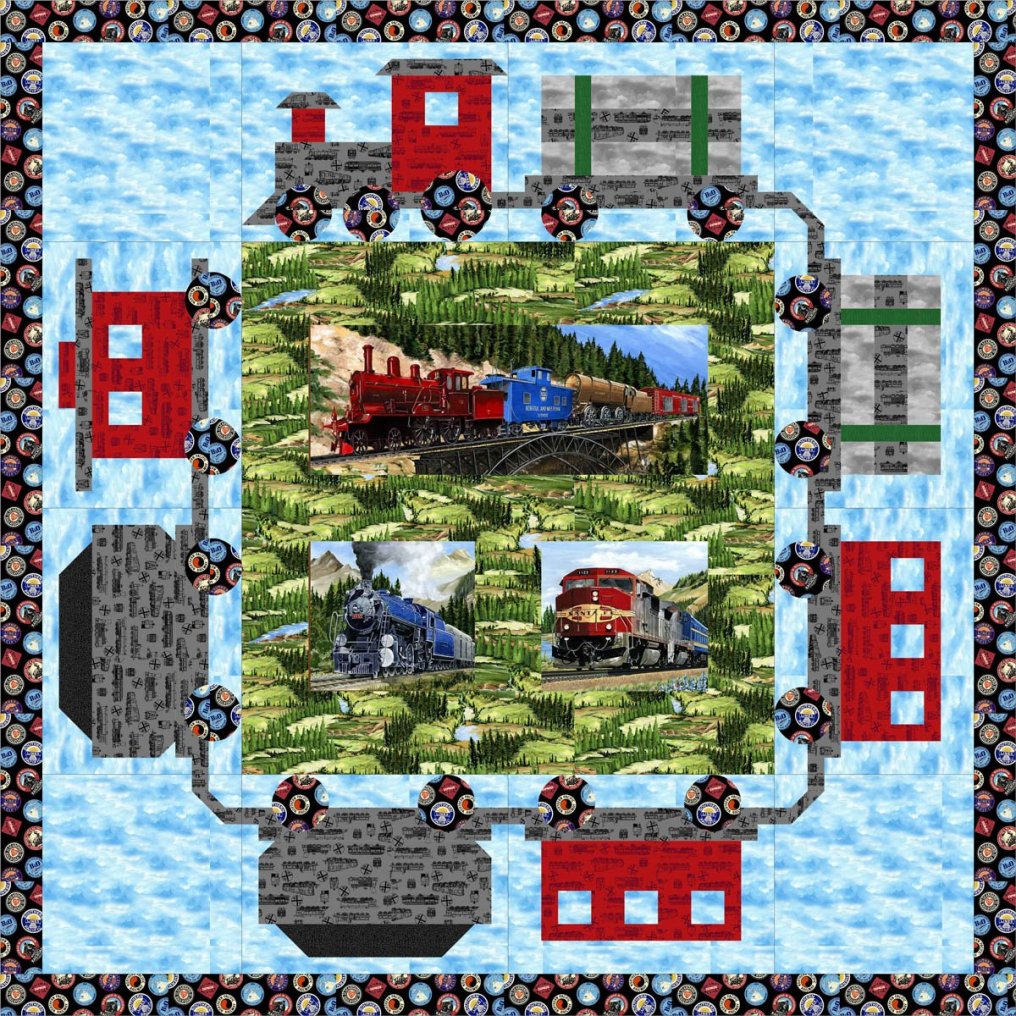 The material list and instruction can be found at the following link:
https://media.rainpos.com/5073/quilt_ticket_to_ride_u1.pdf

The Second pattern is from Deb Mosa and is a little wild!!
Here is the link to the material list and instructions:
https://media.rainpos.com/5073/quilt_ticket_to_ride_2_u1.pdf
| | |
| --- | --- |
| Showing 1 - 6 of 6 results | |